The Fair City Map Berlin
The fair diversity of Berlin at one click!
Here you can discover the great variety of products: whether it's food, textiles, arts and crafts or sporting goods – you'll find all of this and much more in the numerous shopping locations of committed retail companies and sustainably oriented retail chains.
If you're looking for the  fair trade treat, you'll find Berlin cafés, restaurants, bars, even caterers and canteens that turn fair trade products into culinary delights.
You will also find the many actors who are engaged in very different ways for a fair Berlin: Religious communities, district administrations, but also schools and numerous associations and educational institutions.
Have fun browsing and discovering!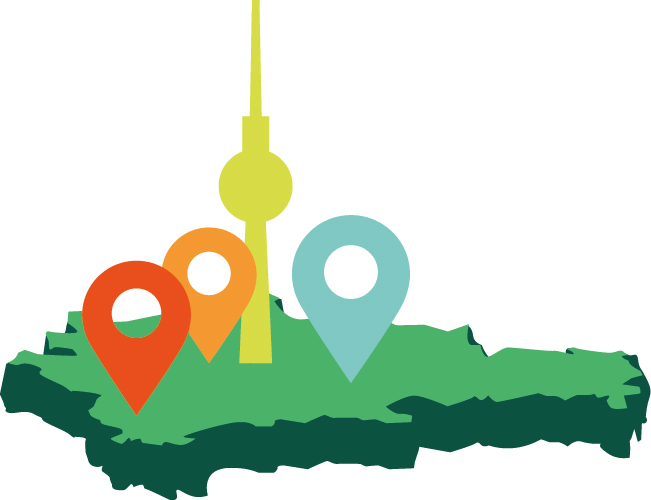 Navigate through the three main categories Shopping – Enjoyment – Engagement. For a more targeted search, you can deactivate individual subcategories with one click.
Activate your location via this icon 

in the top right corner and find out which fair locations are around the corner where you are.
For a better view of your search results you can close the search mask and bring it back via the magnifying glass.
Our understanding of fairness
The term "fair" is not protected by law. For the inclusion in the Fair City Map Berlin, we are guided by recognized fair-trade-criteria.  We have focused on committed individual stores and retail chains with sustainable standards, as well as organizations, initiatives and other institutions that are committed to fair trade – whether in education and information work, in sales or through campaigns.
A collection of other sales locations with Fairtrade-labeled products here.
Catalogue of criteria
Add new location to the Fair Berlin city map
We want to show Berlin's entire diversity. That's why we are continuously adding to and updating the Fair City Map Berlin. Your own store, your favorite café or your favorite pub meet our criteria and are still missing here? Then we would be happy to hear from you. Just fill out the corresponding form and we will check if we can include your suggested location in the city map.
Add your location
You offer fair trade trade products or use fair trade materials in your business? You inform Berliners about fair trade? Let us know and fill in the form (currently only available in German)
Add your favorite store
Your neighborhood pub, the small organic market around the corner or your club meet our criteria? Let us know and fill in the form (currently only available in German)
Your contact person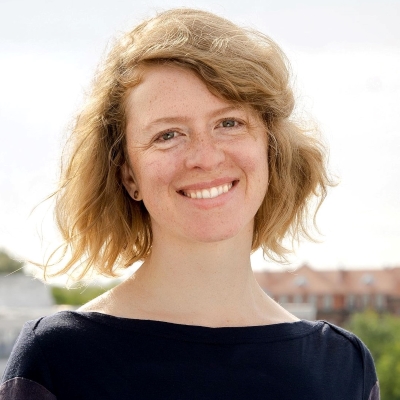 Nadine Berger
Geschäftsführende Bündniskoordination Ansprechpartnerin für Vernetzung, Koordination, Information, Qualifizierung
A cooperation project of: